Only sixteen kilometres from Ireland's attractive Atlantic coast,the village is the Southern Gateway to the famed Burren region,one of Europe's most distinctive landscapes.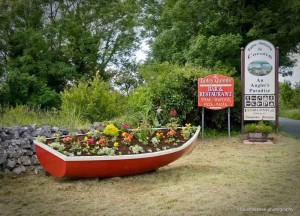 It is situated on the River Fergus ten kilometres from Ennis.The village takes its name from an ancient fording place on the river Fergus,associated in legend with the romantic hero,Fionn Mac Cumhail and his chivalrous warrior band – Ireland's answer to King Arthur and his Knights. The hinterland is known as Clare Lakelands and Lake Inchiquin beside the village-often referred to as the "Killarney of Clare" was the setting for Barker's well known An Angler's Paradise.
Set in the unique Burren landscape, Corofin is an old settlement of considerable historical importance having its roots in an estate village created to service the O' Brien barony of Inchiquin. Catherine Keightley, wife of Lucius O' Brien and first cousin to the two English monarchs, Queen Mary and her sister Queen Anne, built St Catherine's Church in the early eighteenth century.The church now houses the Clare Heritage Centre. But Corofin has kept pace with modern developments and the village was recently chosen as one of two Co. Clare villages in a pilot project in which the "Planning for Real" approach to community development was adopted.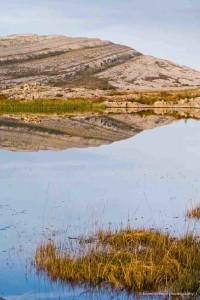 The Burren region of Co Clare comprises a unique heritage landscape of international scientific interest. For instance, the lower Burren region centred on Corofin hosts some of the most distinctive native flora as well as the densest distribution of prehistoric tombs to be found anywhere in the country- upwards of twenty wedge tombs in the parish of Corofin alone. The accumulation of stone forts, of which Cahercommaun near Corofin is an outstanding example are important elements in the Western Stone Forts Project in the current Archaeological Discovery Programme.
The modern village has many tourist attractions.Many fine beaches and golf courses are just a short drive away.
Accommodation is provided in first class B&B's selfcatering and camping. The village has many fine pubs and restaurants. Most pubs provide musical entertainment.In July and August Comhaltas Ceoltoiri Eirinn provides traditional entertainment at Teach Ceilidhe on Thursday evenings.
See also Corofin & District Development Company.